Owners Michael and Starlette Hatt, along with 3 of their 4 children, Joshua, Kendra, and Jarod.
Michael Hatt has grown up in the diving and fishing industry. When his father, Jerry Hatt, retired in 2005, Michael, his wife, and their children took over running the family business. When they are not working at the shop, Jarod, Josh ,and Michael enjoy spearfishing, hunting, and fishing. Starlette and Kendra enjoy crafting!
Rob Huggins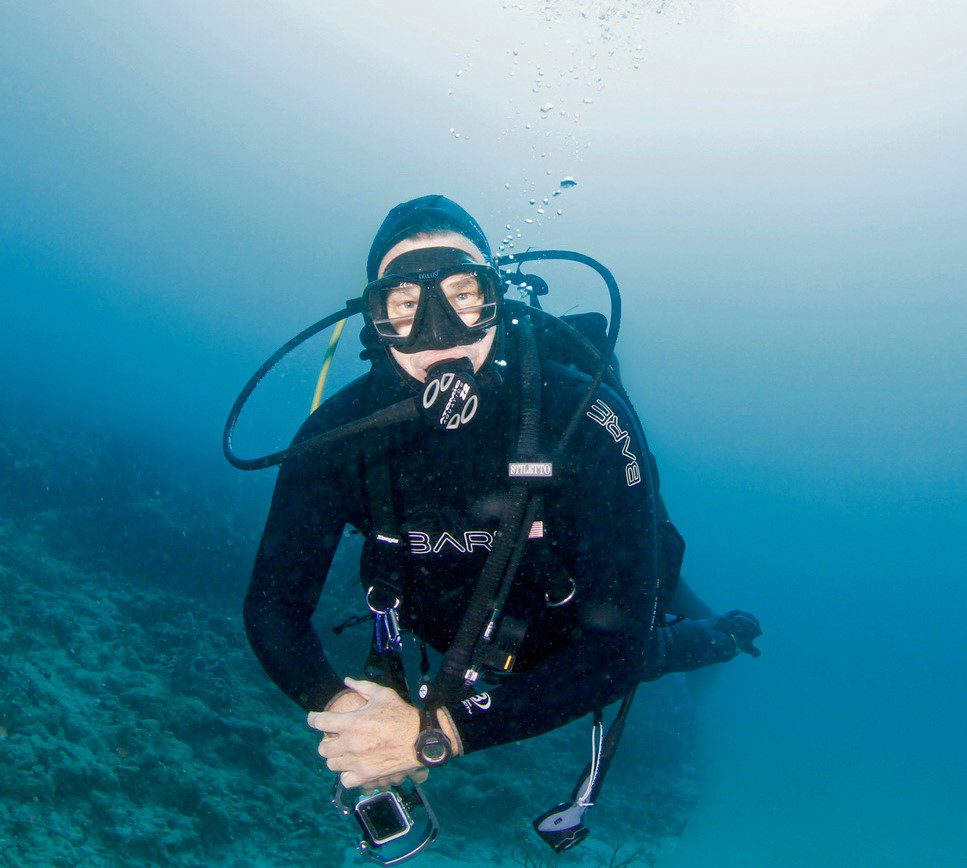 Rob Huggins was an engineering management professional by trade, but he is also a PADI Master Scuba Dive Trainer (MSDT) who has been teaching students for more than 25 years. He has a passion for our underwater world and shares his education and knowledge in order to equip new divers to be stewards of this environment. Rob enjoys working with all class groups, but especially teaching families and young students or "juniors."
Being well traveled in the dive and professional sense, Rob is excited about experiencing new destinations and underwater encounters. He hopes to log dive number 3000 in 2020 in Honduras! Join us for one of the group trips he is leading!
Nick Prohaska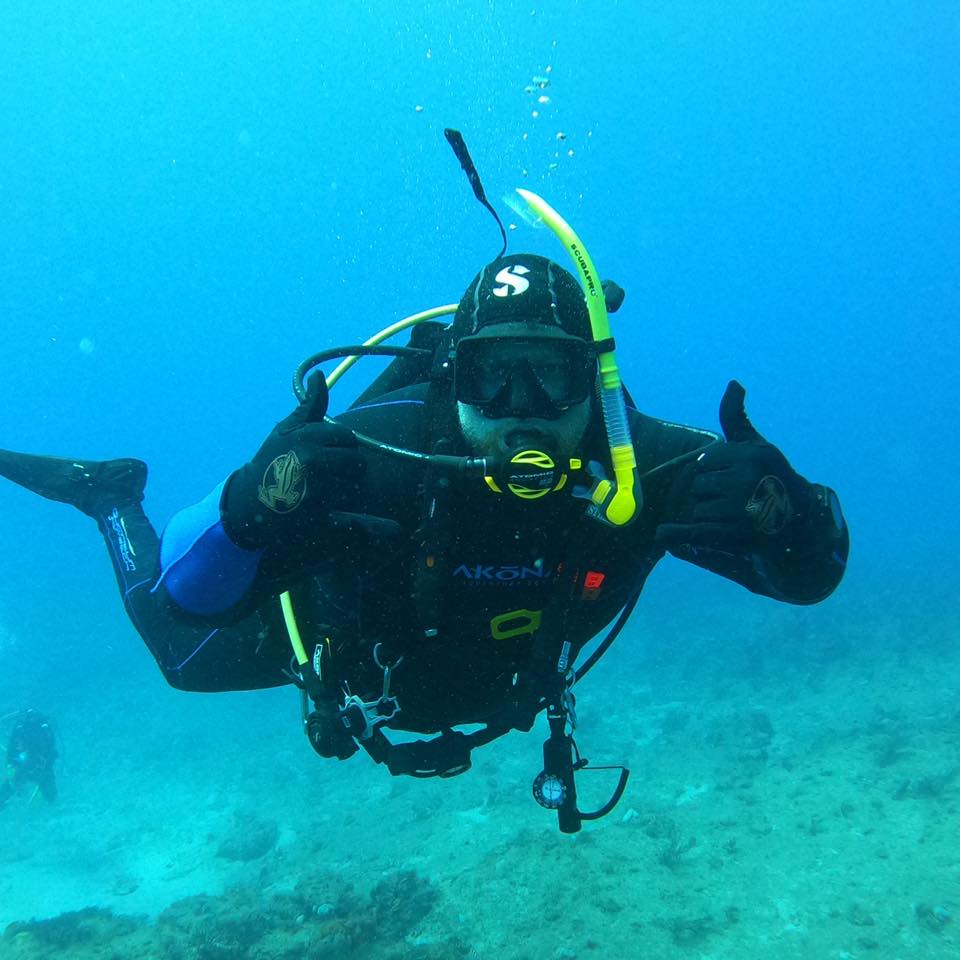 My passion for SCUBA diving began as a child when my father got certified with me in 1992. As a child I enjoyed diving & lobstering with my brother and Dad. My work had me traveling a lot and I didn't have much time for diving. In 2019 I took a refresher course and was re-hooked into the best sport there is. Since then, I have completed hundreds of dives and worked my way up to becoming an instructor. My favorite place to dive is West Palm Beach. I truly enjoy teaching others how to dive and helping everyone grow in their knowledge of the underwater world. Let's go diving together and see something fascinating!
Bob Sharp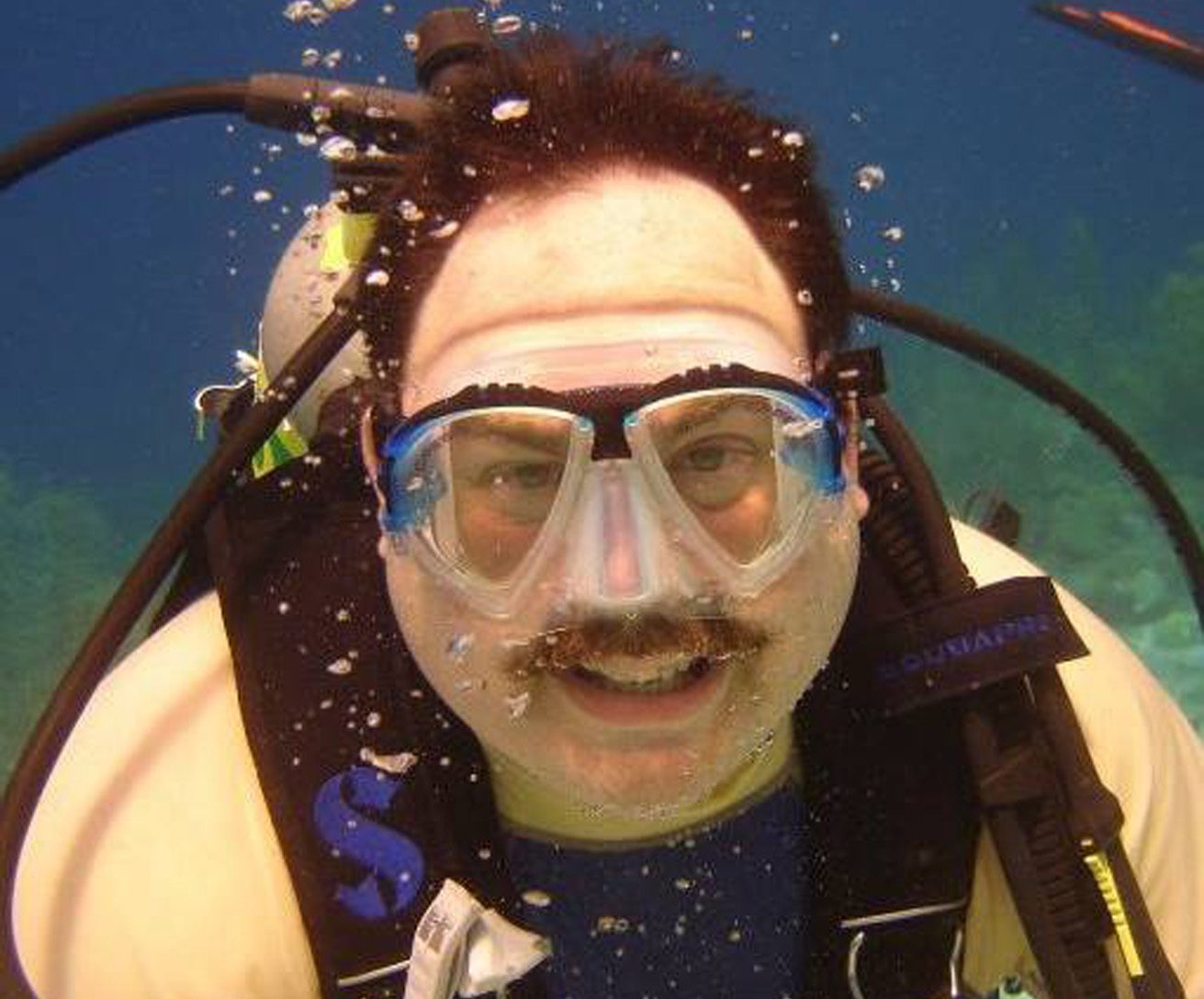 Bob lives in Sebastian, FL, and is a retired Charleston, WV, Deputy Fire Chief and WV Chief Deputy State Fire Marshal. For 27 years, he was a member of the Charleston Fire Department Water Rescue Team and led the team for 20 years, responding to dive rescue/recoveries, crime scene investigations, swift water, flood, and ice rescue emergencies. Currently, he is a PADI Master Scuba Diver Trainer (MSDT), Divers Alert Network (DAN) Instructor, PADI Gas Blender, PSI/PCI Visual Cylinder Inspector, and National Association for Cave Divers (NACD) Full Cave Diver.
Bob loves being in the water and has certified hundreds of students to become recreational and public safety scuba divers. He can instruct many different classes, including Open Water, Advanced, Rescue, Master Scuba Diver, Dive Master, and 25+ Specialty Courses. Some unique classes that he instructs include: Sidemount Diver, Full Face Mask Diver, Public Safety Diver, Public Safety Diver Surface Support Specialist, and Cavern Diver.
Monthly, he enjoys shore dives at Blue Heron Bridge and going on dive charters out of Riviera Beach and West Palm Beach. Bob has certified divers in Florida's Blue Grotto, Lake Denton, Rainbow River, Vortex Springs, Panama City, the Florida Keys, and through several South Florida dive charters.
Over the years, he's led several dive travel groups to Bonaire; Cozumel, Mexico; The Bahamas; Fantasy Lake Water Park, Morehead City, North Carolina; and several places throughout the Florida Keys.
John McGill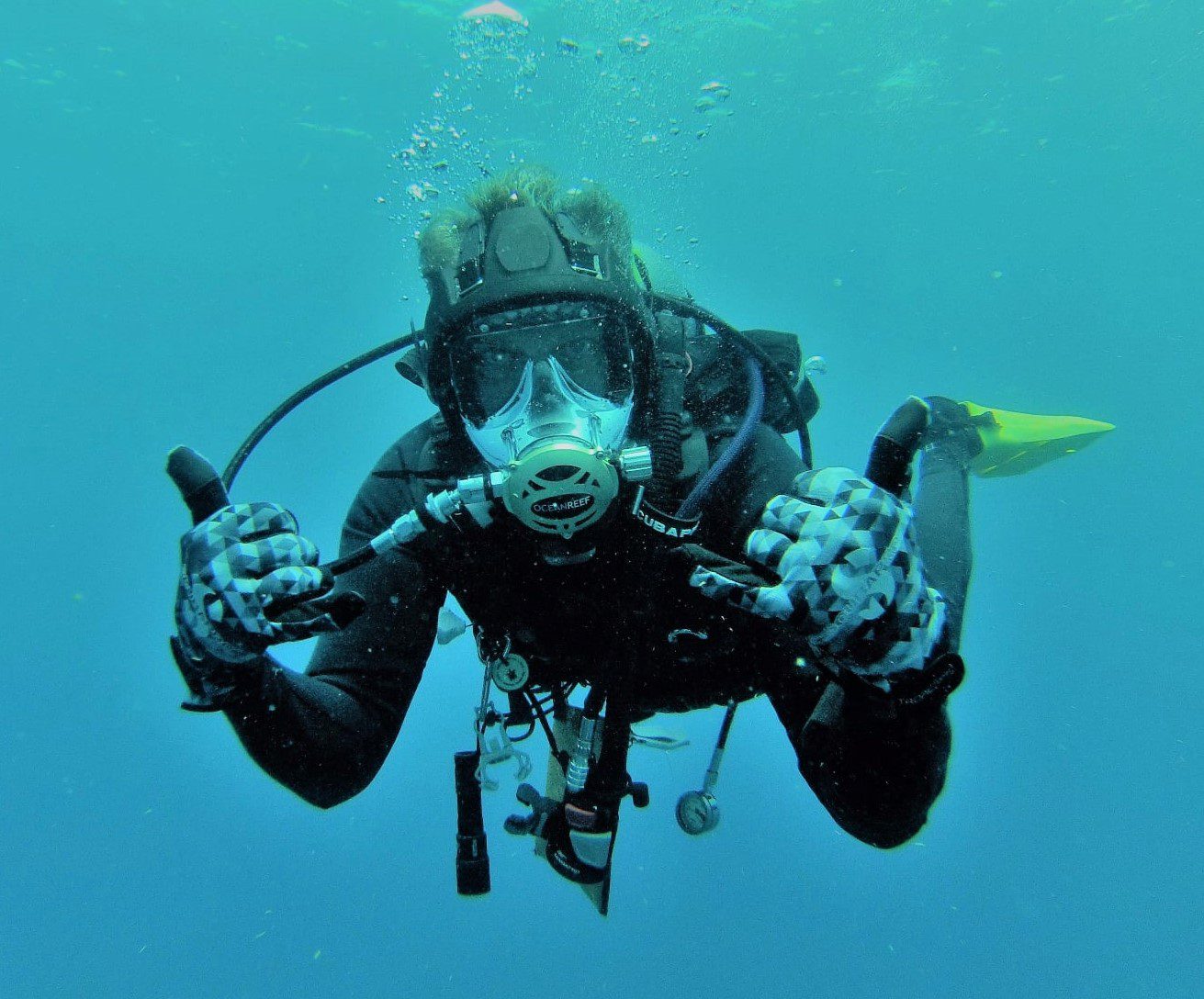 After spending the majority of his adult life on the West Coast of the United States, John moved to Florida full-time in 2017. His ties to the Space Coast span back to the NASA Apollo Missions, when his family traveled to Cocoa Beach with their father who worked on the launches at Kennedy Space Center.
John's prior diving experience was as a youth in Hawaii on vacations. Once he moved to Florida, he went all-in! John worked his way through Rescue Diver, then decided to go to Roatan, Honduras, for a Divemaster internship and the Instructor Development Course (IDC). He completed the IDC in April 2019. He then started teaching scuba diving with Hatts Diving Headquarters in July 2019.
John can teach the following PADI specialty courses: Deep, Emergency Oxygen Provider, Enriched Air, Fish ID, Peak Performance Buoyancy, Project AWARE, AWARE Coral Reef Conservation, Underwater Navigator, and Wreck. His favorite class is the Rescue Diver course because you become more conscientious above and underwater, thus making you a better and safer diver.
Diving is a passion for him. His favorite fish to find are the spotted drum fish, any shark, and any seahorse. Turtles are cool, too. He became an instructor to share his love of the sport in a safe and relaxed environment. John is a great dive buddy. So whether you meet for a class at Hatts Diving Headquarters or buddy up with John for a day trip to the ocean, lake, or spring, he welcomes you to go diving with him!