About Us
In the early 1940s, Russel Hatt Sr. opened a bait and tackle shop located where what is now an antique shop, next to the railroad tracks, in Historic Downtown Melbourne. When his son, Jerry Hatt, a self-taught diver, bought an air compressor from a military surplus store in Orlando, FL, he began to fill tanks for his friends. Jerry soon took over a corner of his father's bait and tackle shop and began filling tanks for the public and selling dive equipment.
As Jerry got older, he married and moved to what is now the Chart House located on Melbourne Harbor. Jerry operated a bait, tackle and dive shop from 1960-1974. In 1974, they built a brand-new dive facility complete with a dive training pool at our current location. From the first bait and tackle shop to the current dive shop, all the Hatt businesses have been within 1 block of one another.
Current owner Michael Hatt, son of Jerry Hatt, can honestly say he has grown up in the dive business. From the day he was born, Michael lived on the second story of the bait and tackle/dive shop. As a toddler to current day, diving has been a prominent part of Michael's life. Michael married Starr Hatt, and they are currently operating the store with their children.
Their four children, fourth-generation scuba divers Crystal, Joshua, Kendra, and Jarod Hatt, play an important role in the dive business. Joshua, Kendra, and Jarod have made it their full-time job helping run the day-to-day business. Joshua is our lead sales and regulator technician; Jarod is dedicated to bringing in all the latest products to the store and is our tank technician. Kendra is your go-to girl for all your course needs. She can often be found answering the phone and emails to help you get in the course that best fits your needs and schedule. To us, diving is not just a recreational sport but a way of life.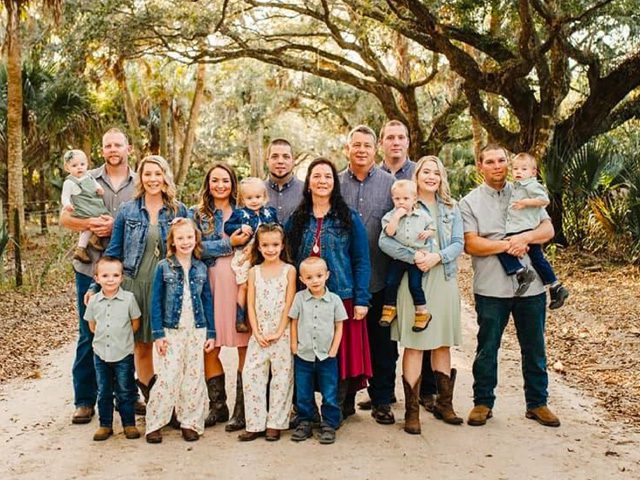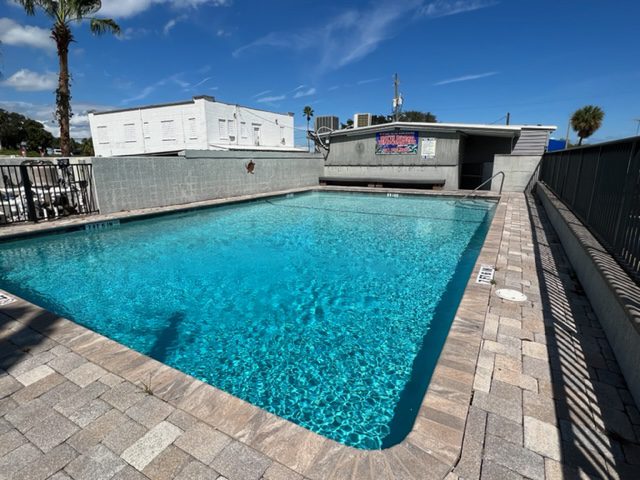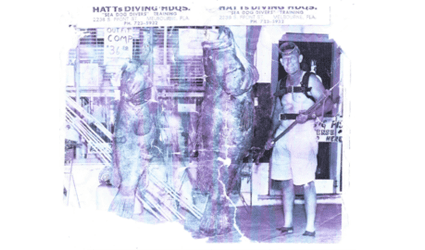 Hatts Bait & Tackle 1940s
Russel Hatt Opened Hatts Bait & Tackle – location is what is now an antique shop in Historic Downtown Melbourne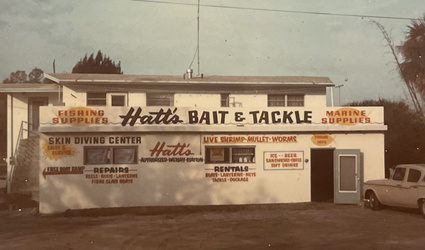 Hatts Diving Headquarters 1960
Jerry Hatt Opened Hatts Diving Headquarters in 1960 – location is what is now the Chart House at the Melbourne Pier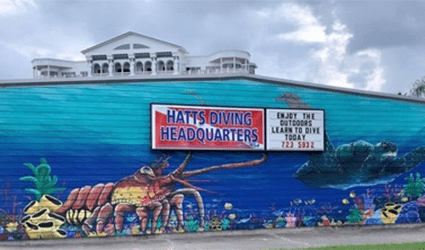 Hatts Diving Headquarters Today
2006 Front St, Melbourne, FL 32901